UNIVERSITY OF CRAIOVA LIBRARY
The University of Craiova Library is a cultural and scientific centre belonging to the university, not having the status of legal entity. The University is legally bound to provide the logistics allowing for the library operation. The library is subordinated to the University Senate and to the Rector. The link between the University of Craiova Library and the University Senate is secured by the Senate Council and the Scientific Research Vice-Rectorate.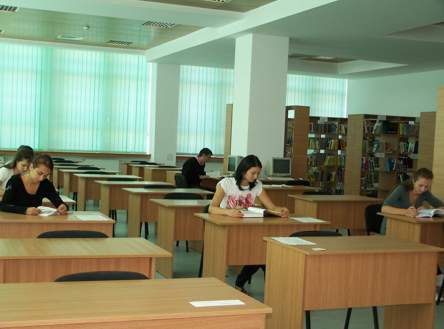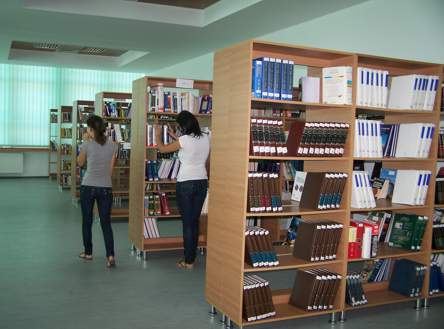 The University of Craiova Library is a complex structure comprising specialized branches serving the different faculties within the university. As an educational and training centre, it purchases books, periodicals and special collections, it processes data related to the library entries and disseminates the information with a view to facilitating students', teaching staff and researchers access. The library provides a wide range of services such as:
Loans
Traditional and e-catalogues access
Free acces to books, journals, etc on the shelves in the Reading rooms
Bibliograhy search and help with information mining
Materials saving, scanning and printing
Guided tour of The University of Craiova Library
Interlibrary loans in-country and abroad
Internet access via the library network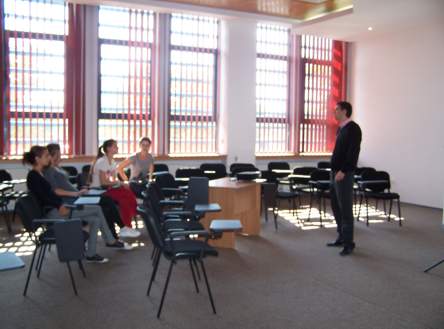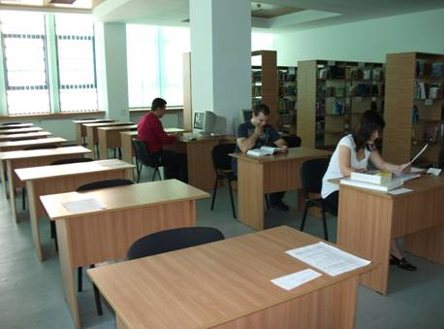 Currently, the University of Craiova Library houses about 1,000,000 de volumes, out of which 27,999 volumes in special collections, and more than 3,000 periodicals are available. The library cooperates with more than 85 foreign partners and 45 national partners in interlibrary loan schemes.
The library database uses TINLIB for Windows v.1.15 (library software) and stores about 115,000 book entries and 2,000 periodical.
Information mining is enhanced by OPAC, which is available at several Information Centres and Multimedia Centres. Furthermore, data are available via traditional library catalogues.
The Periodicals Section/ Legal Storehouse allows the readers to access information in the Reading Room, being a valuable additional source.
The University of Craiova Library includes the Unique Books Storehouse, counting reference books (approx. 170,000 titles), and allowing the readers easy access to data via electronic services. Readers may also use the Multimedia Centre and the Conference Room, located in the Lapus Branch of the library.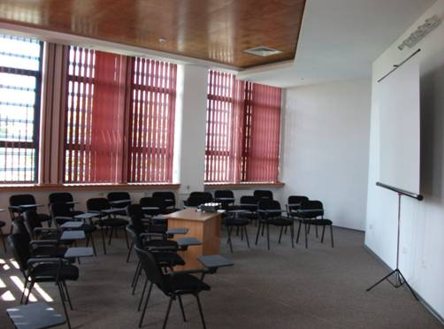 For further details, please visit http://biblio.central.ucv.ro/ - data on the office hours, localization, interactive communication with the library services, links to databases available in the university campus: Science Direct, Thomson ISI, Springer Link, EBSCO, CSA Research Pack, American Institute of Physics, Proquest, Engineering Village, Scopus, Oxford Journals, Cambridge Journals, Taylor and Francis, The Royal Society, IOP Electronic Journals, Classiques Garnier Numérique.
The University of Craiova Library is affiliated with the Romanian Library Association (ABR).